Description
T-Shirts on sale here are not ironed (that's why they are wrinkly) but they are washed.
Tag (the t-shirt label) mentions that this is size L. It is more of an XL. Check the dimensions:
Top to bottom: 75 cm or 29.5 inches
Arm pit to arm pit: 51 cm or 20 inches
100% cotton
Screen stars by Fruit of the Loom.
---
Metalheads – even more than any other kinds of music fans – find it especially important to let friends and strangers know what they're into. Band apparel can serve as a password of sorts at concerts (e.g. "Is this guy alright? …Yep, he's wearing an uber-cool WE shirt."), and some items are cool enough to inspire passersby to check out the band without any further recommendation. It's no wonder that band merchandise has been a huge part of the music industry since rock and roll, Hard Rock & Heavy Metal began.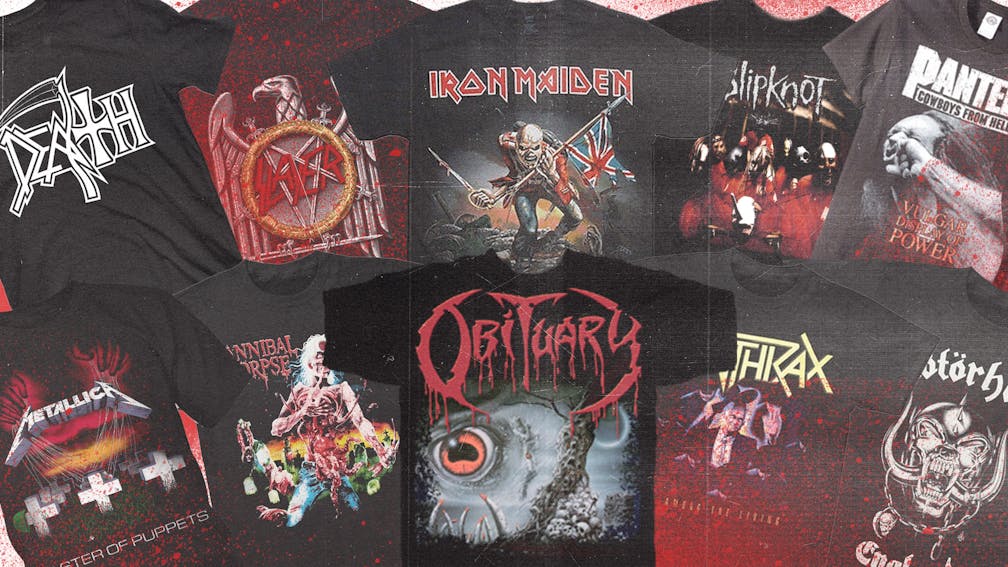 ---
We is a Norwegian rock band from Oslo founded in 1992.
In 1994 the debut album In a Field of Moose was released on their own label Nun Music. Two years later We signeed a record deal with Voices of Wonder and released the album Violently Coloured Sneakers (1996). Their third album, Wooferwheels, was recorded during the summer of 1997 in Oslo. The We sound was even more recognicable recognizable on this self produced release. Livin' the Lore was recorded in late 1998 and released in early 1999. The acquaintance with the father of modern stoner rock, Chris Goss, was rewarded with a new and much larger European tour in summer 1999 as support for the band Masters of Reality. The recording of their fifth album, Dinosauric Futurobic, took a year, and was released on the label Black Balloon in March 2002.
The breakthrough in Norway started with good reviews for the album Livin' the Lore, and escalated with the new release. The bandet played at many festivals, like the Quart Festival and the Øya Festival among others. Later this year they supported for the band Queens of The Stone Age. In 2003 the keyboardist Jan Tariq Rui Rahman joined the band, and their 2004 album Smugglers reached No. 1 on the Norwegian charts and also was recipient of the Spellemannprisen award.
Albums
1994: In a Field of Moose (Nun Music)
1996: Violently Coloured Sneakers (Voices of Wonder)
1997: Wooferwheels (Voices of Wonder)
1999: Livin' the Lore (Voices of Wonder)
2002: Dinosauric Futurobic (Black Balloon)
2003: Lightyears Ahead (Black Balloon)
2004: Smugglers (Nun Music)
2008: Tension & Release (Nun Music)
We have been support for