Description

Classic Rock – Issue 237
PLEASE NOTE: This issue of Classic Rock has a choice of different covers. This has Saxon on cover. The Birth Of NWOBHM. Classic Rock looks back at the seminal bands that made Britain heavy again; we look back at the rise of the NWOBHM, and how Judas Priest, Saxon, Motorhead and Iron Maiden came together to make Britain heavy again.
Steven Tyler and Joe Perry Set the Aerosmith record straight, while Manic Street Preachers look back at Send Away The Tigers 10 years on.
Plus, all the essential news and reviews from the world of rock. The heftiest rock reviews section on the planet; you'll find over 150 albums reviewed, all from the ever-varied, multi-faceted world of rock – whether it's hard rock or heavy metal, prog or punk, goth rock or southern rock.
Country: United Kingdom
Language: English
CLASSIC ROCK MAGAZINE ISSUE 237 JULY 2017
WITH 2 FREE GIFTS
15 TRACK CD
AND
100 PAGE BOOK Cult Heroes 10 Classic stories book
Features: The Rise Of The NWOBHM
Also:
Marillion
Led Zeppelin
Manic Street Preachers
Aerosmith
The Who
John Mellencamp
The PoliceLanguage: English
Year Published: 2017
Issue Type: Monthly
Country/Region of Manufacture: United Kingdom
Publication Name: CLASSIC ROCK MAGAZINE
Month: July
Type: Magazine
Subject: Music
---
Classic Rock tells the story of the birth of NWOBHM.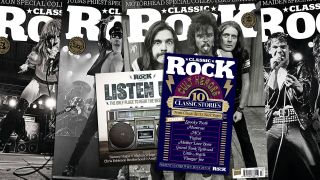 Cover Feature
In the late 70s, rock music was given a steel-booted kick up the backside by a new breed of band. The New Wave Of British Heavy Metal would go on to rule Britannia – and the world. Classic Rock 237 tells the full, remarkable story, and there's four different covers to choose from…
Features
Aerosmith
As they prepare for shows that may or may not be their last, we catch up with Toxic Twins Steven Tyler and Joe Perry.
Led Zeppelin
Led Zeppelin III was panned by the critics and the fans didn't get it. But was it actually their most important album?
Jason Isbell
We met the Drive-By Trucker-turned-countrified singer-songwriter, on the cusp of his most rock'n'roll solo album yet.
Marillion
A Dutch holiday camp full of devout Marillion fans, hanging out with Marillion themselves? What could go wrong?!
The Who
In 1967 they embarked on their first ever US tour. Cue madness, exploding toilets, stinking fish, cop chases…
Black Lips
The gonzoid punks have played some of rock's most outrageous shows and been chased out of countries. Has the anarchy lessened over the years?
Manic Street Preachers
Ten years after its release, Bradfield and co. look back on the album that saved their career: Send Away The Tigers.
---
What's on your FREE CD?  Listen Up!
Fifteen freshly mined slabs of the best new rock, including The Magpie Salute, Afghan Whigs, Black Lips, Low Cut Connie and more…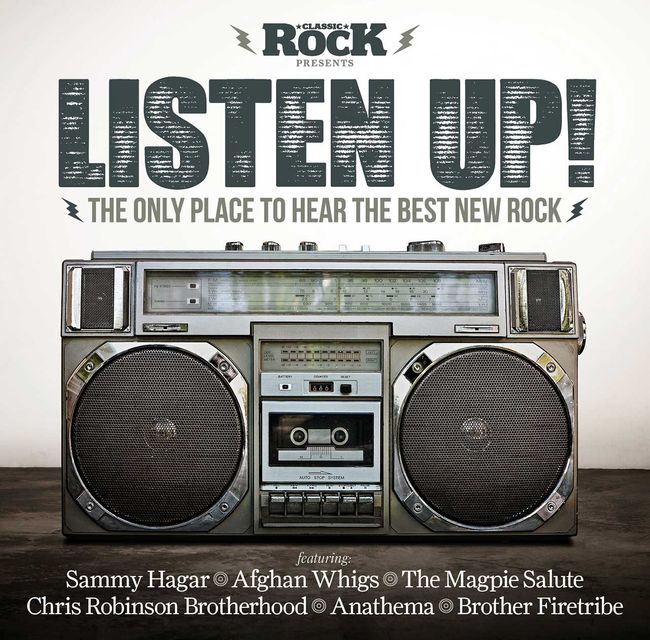 And there's a FREE 98-page book!
Cult Heroes 10 classic stories from Classic Rock's back pages, including Spooky Tooth, Montrose, MC5, Foghat, Mother Love Bone, Grand Funk Railroad, Little Angels, Vinegar Joe, Arthur Brown and Blue Cheer.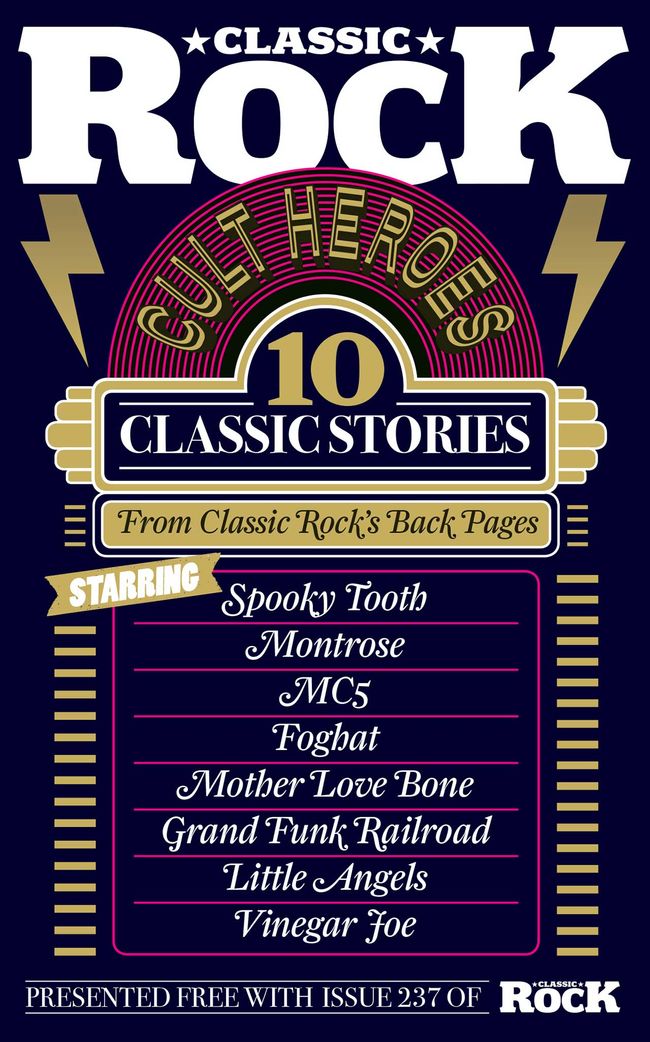 Regulars#:
The Dirt
As the epic Iron Maiden UK tour reaches the end of its UK leg, Classic Rock catch them in Nottingham… Pink Floyd's long-awaited V&A exhibition opens its doors… Welcome back Anathema, Brother Firetribe and Royal Trux … Say hello to Brothers Osbourne, Hunter & The Bear and The Weeks, say goodbye to Allan Holdsworth, J Geils, Keni Richards…
Raw Power
Check out the Steven Wilson ID Series Signature acoustic guitar from Jeff Babicz.
The Stories Behind The Songs: The Police
We take a look at the making of The Police's mega-hit Message In A Bottle.
Q&A: Gary Brooker
The Procol Harum man talks new music, lyricists and falling off logs in Finland.
Reviews
New albums from Roger Waters, Cheap Trick, Chris Robinson Brotherhood, Anathema, Chuck Berry, Ritchie Blackmore's Rainbow, Big Big Train, Danzig… Reissues from Iron Maiden, Foreigner, Emerson Lake & Palmer, Status Quo, The Beatles, Can, Jethro Tull… DVDs, films and books on Queen, The Who, Rolling Stones, The Beatles, Noise Records… Live reviews of The Who, The Magpie Salute, Pretenders, Steve Hackett, Moon Duo…
Buyer's Guide: Robin Trower
Your essential guide to the impressive, sometimes overlooked back catalogue of 'the white Hendrix'.
Live Previews
Must-see gigs from John Otway, Skids, Alter Bridge, Vintage Trouble and Jesus Jones. Plus full gig listings – find out who's playing where and when.
Heavy Load: John Mellencamp
The former Cougar on celebrity, hypocrisy and not giving a fuck about anything.